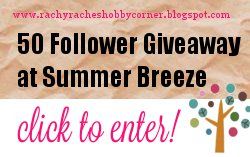 This is the last day to enter my giveaway, so enter before it's too late!
--How many days of school do you have left? two weeks, so, not counting today, nine days. WOOT!
--Do you love summer or hate it? LOVE. It's my favorite season. =]
--Is school enjoyable or tiresome for you? Well, I like it at the beginning of the year, but about this time, most of it (esp math) is tiresome. =P
--What's your least-favorite part of school? Math. I dread it every day. Even though it's not all that bad.
--What's your favorite part of summer? I just love warm. And water. And State Fair. And camping. And no school.
Don't forget to enter my giveaway! ONLY ONE DAY LEFT! (link under header)
a Rafflecopter giveaway