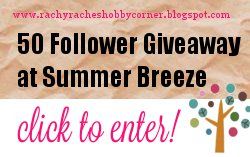 Do you have siblings?
I do. I have 8 total.
It's a big number of siblings, and it gets very hectic and crazy at times...
But, despite all of this, I am very thankful for them.
I can only imagine what my life would be like without one of them. It wouldn't be the same at all.
And now, my oldest sibling (23) is graduating college, and he's going to get a job. So all those vacations we take may not include him. Or at least some of them.
And it won't be the same.
I mean, it's a tradition with us to always go with family. And now its going to be completely screwed up. Just because one of us had to 'grow up' and get a full time job.
And the thing is, it's not going to go back to normal. To how it was.
It's always going to be like this.
And, not only that, but eventually the rest of my older siblings will be doing the same thing. And then me.
By that time things will be so changed, it's should be depressing.
Only if we decide not to make new traditions. New memories. Because if we do make new memories, we can remember the old ones, too. And as long as we live, we can always remember these memories, and then we won't have to dwell on changing times.
We still have love, and we still have each other.
Distance may be a problem, but there are still many ways we can reach each other.
this is too cute!
So, don't dwell on the sad past.
Dwell on the memories, and on the future. All the things that will go right.
And enjoy the life that God gave you.
Because you only have one to live.
ps- I got two more etsy orders! Brings the grand total to 3! Thank you!
all images via internet. not sure of exact location.
Don't forget to enter my giveaway! (link under header)
a Rafflecopter giveaway