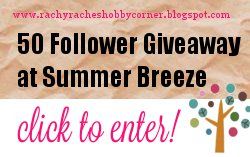 Wednesday, May 2nd, 2012
8:40 am
Its half an hour before I need to leave. I'll be there about 6 hours total.
I'm getting there at 9:45, then at 11:45 I will go in for my half hour surgery.
After, I will rest there for about two hours, or until they think I can go home.
I haven't eaten anything since around 9:30-10:00 yesterday when my mom told me I should eat something.
I haven't drunk any water since around 7:15.
I'm getting everything ready.
And i have no idea what to expect. Pretty much. I have never done anything like this before.
Part of me is scared/nervous about never doing anything like this before, and the pain (never been good with that), part of me is excited about how different I should feel, and the other part of me just wants to get this over with.
That's how I feel right now.
Prayers would be greatly appreciated.
And, yes, I know this isn't a big deal. Many people have told me that.
But to me, it is.
And I would thank you for no rude comments.
Off to get some school done before I have to leave.
Don't forget to enter my giveaway! (link under header)
a Rafflecopter giveaway