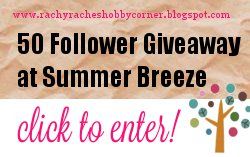 So, this should be the final part. hehe, unless I find more content. ;)
to continue...
Wednesday, May 2nd 2012
4:33 (around that time) pm
We waited for my mom to bring the van around while I was in the wheelchair.
I got in the back seat of the car, and we said goodbye.
We drove to Target (my mom was going to get some juice and Popsicles and my prescription and stuff.) and I stayed in the car while my mom went in.
About 5 minutes later my mom came back and said that the prescription would take half an hour.
I told her to just get it, and I'd wait here.
about twenty minutes later my throat hurt REALLY bad. It was very painful.
My mom finally came out to the van, and I told her it really hurt. She suggested I take the medicine in the car, but I didn't want to do that. I mean, we didn't have any cups (so I wouldn't be able to take the medicine with anything- like the nurse told us to) except for the cup my popsicle was in, and that had a melted popsicle in it.
We drove home, and I went straight for the couch. Everyone asked how I was, but I didn't want to talk.
My Opa (Grandpa) came in with my brother (they were golfing) and he sat down next to me for a little while. I could tell he understood that it hurt to talk, so he didn't really say anything.
A little later I decide to get up and walk around. Outside. I needed some fresh air.
I walk around, my sister, Julia, and her friend, Mallory ask how I am doing, I say 'okay... kind of'.
Then, realizing I over-did it, I go lay on the couch. I feel like i'm going to puke. It must have been the anesthesia.
Fun.
maybe half an hour later, Julia and Mallory come to the door and say they have something for me.
Now, I'm still feeling icky from walking around, but I don't want to disappoint them.
I walk to the door, and they each give me a card.
the one on the left is from Mallory, the one on the right is from Julia.
Then they told me to open them. I'm thinking 'sit down, Rachel, sit down.' But, I ignore my thought and open them up. They were so cute.
But I needed to lay down.
I thanked them, and as soon as I could I went to lay down.
ahh.

Thursday, May 3rd 2012
I had to get up at 2:30 am to take medicine- not fun!
Then my mom woke me up at seven to take medicine. So, unnaturally, I got up anyway.
I lay around for most of the day.
My Oma and Opa called and asked how I was doing. We chatted for a bit, and then eventually said goodbye.
Later, my other Grandma called me, again we chatted for a bit, and right in the middle of that chat the doorbell rang.
My mom opened it, and they were talking to- well, I actually have no idea. But anywho, I heard them saying 'she can't come to the door right now.'
huh?
Well, then Julia and David (my youngest brother and second youngest sister) bring me a vase with flowers in it.
To say the least, I was shocked.
I mean, I know I went through surgery, but it wasn't really a big surgery. Its actually a very common one.
So, I really wasn't expecting this.
They were from relatives.
and they are so.pretty.
Here are pictures:
the note that came with it minus who it was from. hehe
aren't they just GORGEOUS!?
and this vase? love it!

I took individual pictures of each kind of flower. :)

really like this picture.
Every flower boquet I got had at least one carnation in it. I love carnations. <3
Oh! So pretty!
I really like these lilies. <3
and you can tell I do, because of all the pictures of them. ;)
tulips are soo photogenic.
these, on the other hand, are not.
the whole thing.
one of my favorites <3
me smelling the flowers. (I just had taken a shower, so that explains the wet hair.

Okay, that was a lot of pictures, but, there're more, so, yeah.

back to the story...

Later on in the day, my sister came back from a Good News Club (I couldn't help that day, obviously, but I usually do) and she gave me a present, and a letter.
The letter was from a dear friend.
In it:
This candle. It smells so.delicious. Plus, just the other day I had been wanting to have a candle.
Sweet Pea! One of my favorites!
And these adorable pens! They're perfect!
Just a photography thing. ;)
I adore these pens. <3
Lindor truffles!? How did you know that these were just about my biggest weakness. I eat too many- they are way too delicious. <3


Seroogy's )


and this beautiful journal. I love it. It's so pretty! And the quote/verse is lovely. <3
Thank you SO much, Hannah. It means so much to me. :]
pretty tissue paper.
This is a note from the hospital staff who took care of me. Apparently I was a good patient. XD
And if I haven't already mentioned this (which I probably have) When the nurse was putting the IV in me, she said I did very well. Better than most people. especially those people who are big, and have huge muscles... tattoos. Those people.

Back to the story...
Later that day, another doorbell rand (well, the same one...)
It was...
More flowers!
I'm serious.
This is the card. (it was from relatives)
And the flowers? SO PRETTY! Just LOOK at that rose!
More carnations! white ones- super pretty!
The vase (it was REALLY hard to get a picture of. :P
Doesn't it look like a cupcake?
Seriously!
Pretttty!
My sister, Julia, picked and gave these flowers to me. She's so sweet.
As of Friday, I was feeling somewhat better, and today, well, the morning wasn't so good, but right now I am feeling pretty good.
I just want to give everyone who prayed for me and thought of me during this. It means so much to me.
Thank you.
xoxo,
Rachel Nicole
So, now I can get back to regular blogging, as this ends these posts.
I will probably keep you up to date on how I feel for the next couple of weeks.
pps- Giveaway ends in 10 days! Enter before it's too late!
Don't forget to enter my giveaway! (link under header)
a Rafflecopter giveaway