wow, just whipping them out!
haha, so i managed to put all the pictures pretty much in this one-about-7-minute-movie.
So, uh. I hope you enjoy it.
(sorry about the two copies of the same picture, and also the one picture that isn't rotated. im not sure what happened, and its kinda late to change it. :-/)
Now i have something exciting that I am going to tell you. If you watched the other camping movies, you may have kinda figured it out. And you definitely figured it out in this one, seeing as it's given away in this one. ;)
Can you guess?
Anywho. Ill tell you:
mydadletmeusehisfilmSLRcamera!!!
Yeah, it was super duper exciting.
I mostly just wanted to try out the lenses and stuff
and 5 minutes after i started using his camera i decided i needed one.
I'm looking at three right now (Nikon for the WIN! Just a personal preference...)
And i totes cant wait to get mine.
anyway, here are the best pictures i got:
(ps- since these are film I had to scan them. It took away from their quality. ah, well...)
This wasnt taken with the SLR camera, my brother took this of me using the SLR camera, its not my favorite picture of me (idk, it makes me look fat or something...) but its the only one of me using it. :-\)
Okay, this has NO EDITING other than the watermark. I didnt make it a double exposure with editing, I made it with the camera- on accident.
SLR's make bokeh like CRAZY. <3
Any favorites (in the video or not)?
Music:
1st song: Black & White (Royal Tailor)
2nd song: Freefall (Royal Tailor)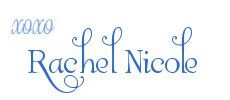 ps- happy first of July! XD