Those pictures in your folders that just never made it into a post.
You always planned to do something with them, and even thought of the words to go along when you posted them.
But other pictures took their place.
So, they became the forgotten photos.
As I went though my pictures yesterday, I realized, that some of these were pretty good, and that I should do a post like this.
These are my forgotten photos.
sign my guest book here.
love this quote
sneak peek of something coming soon!
(some of these are even from that camping trip way back at the end of July. :P)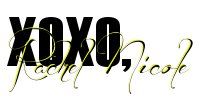 ps- recognized any of the pictures from Rachel Nicole -- 365 Pictures??
pps- idea somewhat taken from Carlotta's blog.