Don't forget to take a look at my upcoming giveaway here. It's gonna be good!
-----
read part one here.
Hey, people.
It's been awhile.
There are two reasons.
One, was, I wanted the giveaway post at the top when you came to my blog,
and two, I had so many pictures to sort through and edit
there is another reason, but I may write a post about that eventually... ;)
Okay, so, read/look at part one, and then come back here for part two, okay?
here it is, if you've already looked at the other one:
these kids are *so* cute together! (brothers)
haha
jewels!
Oh no!
love this one.
of course you have to play duck duck goose!
*squeal* if you read the other post, you should know why...
aww!
love how this one turned out
too cute!
aww!
precious <3
This picture was super washed out (as are some below) but they were too cute not to put in, so I edited them a lot, hence the greasy-looking hair. :P
cuuute <3
<3 love <3
listening to Bible stories
pretty attentive for young kids...
me... with the camera (read other post)
love how this one turned out.
me again
for pretty much all of these pictures, I used this same camera. Read the part one post to learn more.
spider webs are *so* photogenic, or something.
jumping <3
I really like how it focused on the water in this one.
the water in this one is cool, too...
bokeh, of course...
love how the necklace looks.
my new shoes LOVE
my iPod, camera, name tag
name tag
crafts!
I seriously love this...
Out of both posts:
favorite(s)?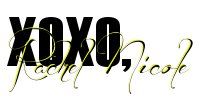 ps- more posts are being planned. I would like to start posting more, too.