Warning- this is a long post filled with words, pictures and lots of information. It tells you the whole story of all my cameras and everything.
But, also, know that there IS a surprise at the end. You know this post? I mentioned there was a surprise, remember? Well, this is the surprise.
Ever since I can remember I have always wanted a camera of my own.
Now, I was never really interested in photography until I started my blog in August.
January 2012 I really started to take it seriously, and ever since early 2012 I've wanted a DSLR.
But I've realized, that I had a photographers eye.
I've realized, that even though I never knew it, I was always a photographer.
It all started around the age of 7 or 8. My oldest brother got a camera, and when I heard about it, I wanted one of my own.
But when you're almost 8, you don't really have any money, much less, some you can spend on a 500$ camera (that's how much my brothers' cost, and it was a point and shoot!)
After that school year ended, I got some treat money* and it was right around ten dollars.
yeah, oh boy.
I was at Walgreens, just browsing (we used to go to Walgreens a lot) when I found a camera. It was the "WOW! ONLY $10!' type.
I knew, right away, that that was what I wanted.
I showed it to my mom, that small pink camera, and she agreed to it. I counted out the extra cash I would need, and was the *very* proud owner of a ten dollar camera.
That's when it started.
---
This post is going to show/tell you:
pictures of all of my cameras
an Amazon link to where you can buy it/see more about it
the story behind the camera
the price I got them for
where I got them
when I got them
what came with them (to the best of my memory)
pictures then and now
---
Vivitar Mini Digital Camera
(see here)
Price | 10.oo
Bought | Walgreens
When | (age 8) 2005
The story | (read above)
camera in case
Pictures:
Then
Sorry, none available!
Now
(as you can see, it does not take the best pictures. )
---
Polaroid 5.0 MP Digital Camera i534
(see here)
Price | 69.99, I think.
Bought | Walgreens
When | (age 10, almost 11) 2007 or 2008 (the dates are very liable to be wrong)
The story | After I figured out that the pink Vivitar camera, was, well, junk, I started secretly searching for a good deal on a camera. Any camera. I had some money from various things (not sure how much) and I could buy a camera that was a good deal. I just wanted a camera, and the pink one wasn't cutting it.
After about a year or so, I found an ad in the Walgreens catalog for a camera. it looked nice, and it wasn't very expensive. (at the time I thought it was because I was not very old and did not have very much money, but times have changed...)
I talked to my mom and dad, and showed them that I had almost all the money.
They talked about it, and decided to let me get the camera. My dad took me to Walgreens, and on the way I think he asked me if I was really sure I wanted this camera.
I said yes,

immediately.
We got the camera, and I went home and started taking pictures right away.
---
Nikon Coolpix 5200
(see here)
I did not buy this camera
Price | $500.oo
Bought | Arts, Cameras, Plus (pretty sure)
When | (age 11 or 12) 2009 or 2010 (got this used from my brother)
The story | After my Polaroid camera got ruined, and my dad couldn't fix it, I started using the "family camera" which happened to be my brothers camera.
The only problem? It wasn't mine and I couldn't use it all the time.
But after about a year of using it, my mom and dad decided it was time they bought a camera (my dad has a Minolta Film SLR camera, but he never used it anymore) for the family to use, and so my mom could take eBay pictures.
This was a good opportunity for me.
Because my brother decided he'd pay for half of it, and then he could have a better camera.
So, I thought, if he's buying a camera (or half of one), then why would he need his old one? Besides, he never uses it. My sister and I, were pretty much the only people who used it besides my mom, and occasionally a sibling.
If my mom got a camera, she wouldn't be using it, and if they got a family camera, then my siblings wouldn't need it.
And my sister was also going to be getting a camera.
So I decided I would ask to buy his camera from him.
I talked to my mom to see if it was okay with her, and she said she was fine with it
When I asked him, he said he didn't know what was happening, so he couldn't just give it to me.
But a couple nights later it was decided that my parents would get a camera, and my brother would co-buy with them.
After supper, my brother came over to me, and said I could have his camera and all the accessories.
Then
Now
Sony Cyber-Shot DSC-TX7
(see here)
I did not buy this camera, and it has never been mine.
Price | around $400.oo
Bought | Online,
When | 2010 (This camera doesn't, and never did, belong to me)
The story | As this camera is not mine, there isn't much of a story.
My parents decided to get a camera, and my brother decided to pay half, and just use it too. (bad idea for him)
After a few months, I realized that I actually liked taking pictures, and found out that their camera was much better than mine.
(since this isn't mine, I didn't want to go around the house and grab everything for this camera. This is pretty much what I used for this camera.)
camera, case (bought separately), battery, battery charger. (came with more things, not pictured)
Slides down to open/turn on.
Completely touch-screen. You just touch a part of the camera, and that's where it focuses.
(you've all seen the pictures I've taken with this camera. If you want to take a look at some of the pictures, just click on the label photography. Almost all the pictures are taken with this camera)
Nikon D5100
(see here)
Price | $849.99 with a $200.oo instant rebate (I payed $693.34)
Bought | Mike mike Crivello's
When | August 30th, 2012
The story | ever since around March-May of 2012, I started to really take photography seriously. I noticed what other people were doing, and what they were using.
I knew I had wanted my own camera for a long time, and I knew I wanted a DSLR. I bought my iPod on April 1st, and my dad said no more buying big things for a while.
But I also started working that summer.
And I thought, maybe if I ask for money for my birthday, I can get my camera...
Deciding which one I wanted was tough, though.
What really helped, is that I went to all the blogs I followed where I liked their photography, and wrote down all the names of the cameras they used.
That list was long, man.
But I realized that the ones that I liked best (of course, with many exceptions) were Nikons.
I liked what people did with them better, and the video was awesome, as is Canon... (guys, this is totally a personal preference)
I had my eye on three Nikon cameras. The D3100, the D5100, and the new D3200.
In August I could hardly stand not having my own camera, my own DSLR. Ugh, and the camera shopping helped nothing. ;)
We learned that if I got a Sony camera, the lenses of my dad's old Minolta film camera might work (Sony bought Minolta out a few years back), but I had no idea about Sony, and their site is the most boring thing in the entire universe.
So, (as the store we went to wasn't close) we had to to wait another week before we headed in that direction. Guys. that was torture.
But, I got to go to Best Buy and try out a couple cameras for the fiftieth time (every time someone went there I tagged along, knowing it would make my camera problem worse)
The only problem was that two of the cameras didn't work (the D5100 and the D3100)
I also tried out the D7000, man, that camera is awesome. The price tag? Not so much.
I decided there that I wanted the D3200.
Then we went to the camera store a few days later. I wanted my camera, and I was determined to leave the store with it.
As soon as we walked in the store, and explained about the Sony and lenses and showed them to the salesperson, he told us they wouldn't work. We talked a little more about lenses and what we could do with the lenses (I may be able to get an adapter =D).
And then came time. I knew what I wanted, and so i told the guy, he asked me why I wanted it, and I stated the reason. That I'd done research and I really liked what they could do, and I also realize that the pictures turn out the way the do mostly because of the photographer. But the camera still takes the picture.
Anyway, he told us that the main difference between the D3200 and the D5100 was the flip screen, and the bigger resolution.
He said the resolution I would be needing would be way enough on the D5100.
Besides, I'd also be saving $50.
So, I got the D5100.
And boy, that flip out screen rocks, people. I take videos, too, and the flip screen thing... Man, its just awesome.
back of camera charger.

(first picture taken with this camera) (flash. :( ) not edited at all.
me using my D5100
Every picture (unless otherwise stated) since August 30th (minus all the ones in this post) was/were taken with my D5100 (no name yet. :( )
So, yes, that means this post, and this post have pictures taken by my D5100, and you weren't supposed to know that unless I told you.
Did you notice those pictures were a little different?
*I'm homeschooled. Ever since we started school, my mom has always offered us treats after we finish a school book at the end of the year (or even during the school year). It's a set amount of money that we can spend on anything we wanted.
All pictures that have my Nikon D5100 CAMERA in them (not things) were taken with the Sony.
If you have any questions, or requests for videos or pictures of any of these cameras, or even of old pictures taken with any of the cameras, anything, feel free to ask!
I hope you enjoyed this post, I know it was long and picture-filled, but it's supposed to be informative.
No, I didn't write this post up in one day. Are you kidding me?
Remember, any questions/requests/anything- ask them right now. I love questions!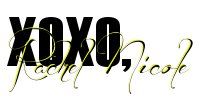 ps- if you read the whole thing, comment saying you did! You get bonus points.