(check out my 100 follower giveaway/1 year blog anniversary
here
)
lately my sister and i have been trying to do something fun,
but the weather isn't being nice.
or fair.
but, ah, I should enjoy the warmer weather, i know.
and i will try, as long as i do get my fall weather, and a lot of it, before the snow sets in.
at least, there better be fall weather...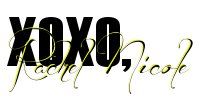 ps- sent emails to all my sponsors! and i only need 3 more followers. =]
ps- are you looking for sponsors? RDbD is interested in sponsoring. email me at rainydayblogdesigns@gmail.com with the subject 'sponsor' if you're interested!
ps- switched to flickr (dumb picasa quota reached its limit, and i like flickr better, haha, i have so many mixed feelings... ;) ), so if you're on flickr, follow me here?