(check out my 100 follower giveaway/1 year blog anniversary
here
)
I'm going to be camping Sunday through Wednesday,
I'll probably have a post up sometime after that, and more pictures
even though I haven't even used up the pictures from the Domes...
More of them are on my Flickr, if you'd like to take a look.
giveaway will start shortly after I get back, so look forward to that, okay?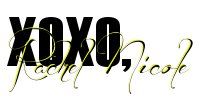 ps- what do you think of the design? I have a few things still to put up, but that will come when I am back from my little trip.