of course I had to do one of these... ;)
love the water droplets...
love.
I absolutely adore this one. <3
so, people, how'd you like the last post (with my brothers adorable story)?
I'm back to posting my pictures from that adventure with my friend.
There're still a lot to post, so I thought I'd either stop posting them
and you can look at them on my flickr, or to post them without words.
what do you think?
okay, so now go and have a lovely day, lovelies.
tell me what I should do for the decision above,
and get ready for an awesome giveaway, 'kay?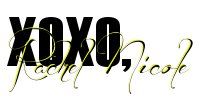 what do you think of the now completed design (I have to add one small thing later, but this is what it's gonna look like.
ps- wanna check out my new tumblr blog?