Remember, my giveaway is still on!
Click on each one to visit that post:
day one
,
day two
,
day three
, and
day four
, day five
-----------------------------
Lately...
...I've been using manual mode, like, for every picture I take (If you read my post on FTP, you probably already know that) on my D5100, and, guys, best decision ever. literally. I also recently bought a really, really amazing portrait photography e-book (right here), and not only is it amazingly helpful for portraits, but also for other types of photography, and getting used to manual mode. I would most definately reccomend this book to anyone. Plus, this e-book is only $6! click here to learn more.
...I've been doing photoshoots. with my sisters, with my friends, with my sisters and their friends, with anyone who I can get to do it with me.
...drinking way too much hot chocolate than what's good for me.
...loving this Autumn weather. and the leaves.
...laughing at the comics in Foxtrot comic books.
...adoring my new sharpies (!!)
...eating popcorn, and drinking ice water (seriously, its the best, besides hot chocolate, that's all im drinking.)
...in love with hair motion, or just motion in general.
Now some pictures from my everyday life...
Be good, go make yourself some hot chocolate or get some ice water. and enjoy a bag of popcorn.
And do tell me, which photo was your favorite?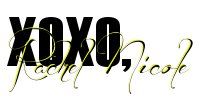 ps- design is completely finished, and i'm in love with it, what do you think?
pps- have you visited my flickr yet?