(this is kind of a part two to this post. so check it out if you haven't.)
pops of color, in otherwise neutral backgrounds (like the last picture. that gold. uh huh.)
light subjects with dark backgrounds. or vice versa.
this flash drive, i mean, isn't that the cutest?
the picture of this lens. can i have it, please?
sweaters that are just a bit too big. so warm.
my new camera necklace. (pictures are coming!)
my new camera remote. gah. it works perfectly, and it's really awesome. i used it to take the picture on the sidebar of me.
this snow. its really pretty, and it means its finally getting warmer, i guess. (2 degrees is not my kind of weather. no.)
weekends.
my viola. for some reason, i just really am enjoying practicing it.
my camera. yeah, that break i talked about in this post? finally. gone. yesss.
that i've finally wanted to blog more, and that i have pictures to blog with. be on the lookout for more posts soon!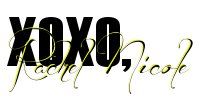 ps- need a guest poster, want to guest post? email me!