"Would you tell me, please, which way I ought to go from here?"
"That depends a good deal on where you want to get to."
"I don't much care where –"
"Then it doesn't matter which way you go."
―
Lewis Carroll
,
Alice in Wonderland
That kind of, a little, describes the adventure my friend and I went on.
We got in the car, with a general idea of where we wanted to go, went there, and then drove around finding anywhere that was interesting, cool, pretty, or just spoke adventure to us.
And it was great fun, I assure you.
These pictures above are supposed to show you what fun we had, all the adventures we traversed upon, and the roads we tread getting there.
But they don't. Not like they really were.
Because, those are memories.
Past, but never forgotten.
These pictures, to me, show the place where we found that mailbox, and that red door, and the laughs and words we had about them. They remind me of the conversations we had about that kid and his dad in the background.
They are the memories I have of that wonderful day, and I won't ever forget them, because these pictures make me think. They make me think about what we did at that moment, and what we said. And then I think about what we did a minute after that, and an hour, and a few hours.
They're the start of the memories. And I won't ever forget them because of these pictures.
No, they don't tell the story of what we did, when we did it, and why.
But I don't want them to tell that story.
To you, these pictures may just be... pictures.
But to me, they're so much more.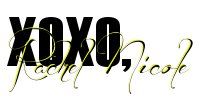 ps- back into the blogging world! I'm finally better. Thanks for all the prayers and thoughts. And all the sweet comments on my last post- they really do mean the world to me.
ps- what do you think of the new design?
ps- 200th post!